Looking for ways to relax in 2023? Here are three cannabis retreats happening this year
By HEARST BLOGGER NETWORK
February 23, 2023

9:20 pm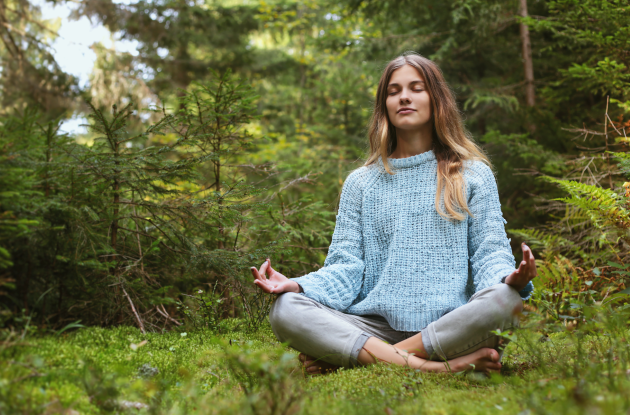 It's well known that many people use cannabis and CBD products to relieve anxiety, stress, and muscle tension. A 2020 survey showed more than 80 percent of participating cannabis consumers used it at least in part for wellness purposes. And though it's certainly not for everyone, it's helping many people around the world cope with mental and physical health struggles.
If you love cannabis and have made a commitment to prioritize your health in the coming year, you might want to consider attending a cannabis retreat in 2023.
Cannabis retreats (i.e., wellness retreats that incorporate CBD or traditional cannabis products) have been popping up as a popular way to both travel and unwind as cannabis becomes legal or decriminalized around the world.
Imagine relaxing in the mountains with a group of your best friends, wearing spa robes and passing a joint around. Pretty perfect, right?
We took a look around to see what cannabis wellness retreats are available in 2023. Here are some that caught our eye:
1. Cannabliss and Hike Portland
When: Oct. 15-19, 2023
Where: Portland, OR
If you're interested in a retreat that mixes exercises with cannabis, Cannabliss and Hike Portland could be just what you're looking for. The retreat is all about self-discovery and spiritual awakening. Prepare to spend a lot of time in reflection and learn some spiritual and mental wellness tips that you can use your entire life.
People who attend the retreat should be able to go on long hikes and hit the many bike trails in the area. The event will take place Oct. 15-19 in Portland. Some of the events on the itinerary include:
Wine tastings and mixers
CBD massage therapy
A cannabis hike and meditation session
Wake and bake breakfast
Various therapeutic sessions
This event will also give you a chance to meet new people who share your passion for fitness, cannabis, and the great outdoors.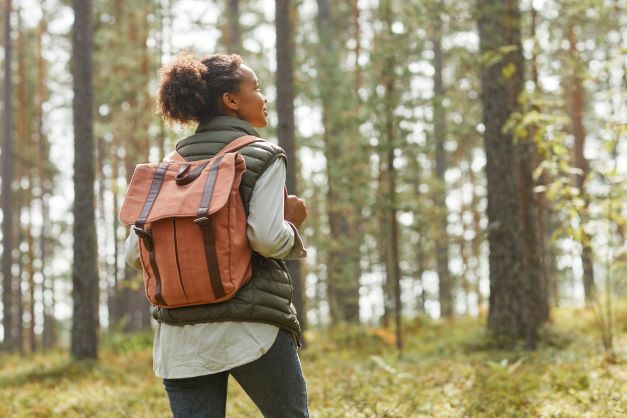 2. Women's Empowerment & Spiritual Awakening Retreat
When: May 11-14, 2023
Where: Newport, VT
Self-care moms, this one's for you.
This Mother's Day retreat is made for refreshing, relaxing, and rejuvenating women. Cozy up with like-minded friends (or, make some new friends) in a scenic New England cottage and prepare to heal both your body and mind with spiritual workshops, massages, and of course, a little CBD.
This retreat is hosted by Nature's Mysteries Apothecary, a small, family-owned CBD and cosmetics brand formulated by Michele Wildflower, a graduate of the Clinical Cannabinoid Medicine Curriculum. It's for women of all ages and is made up mostly of classes and workshops rather than physical activity.
The 3-day-long program offers workshops and classes in the following subjects:
Spirituality
Women's Issues
Cooking/Nutrition
Herbalism
Meditation
Medicinal Mushrooms
Chakra Cleansing
Connecting With Nature Spirits
Healing Touch Therapy
Empowerment
Self Care
Massage
Healing with Crystal
3. Dank Girls
When: May 11-14, 2023 & June 22-25, 2023
Where: Rockaway Beach, OR and Lewiston, MI
This is a group retreat intended for women and couples. They have events in April and June for cannabis enthusiasts to attend.
The purpose of the event is for people to unwind, enjoy themselves, and combine good energy for a memorable weekend. They have a retreat for 420 on April 20-23 in Rockaway Beach, Oregon. Another event will be held June 22-25 in Lewiston, MI.
The Rockaway Beach retreat takes place in a mansion and you'll be able to enjoy amenities like a hot tub, movie theatre, and more. For those who are more outdoorsy, the Lewiston retreat will take place in cottages in the woods where you'll have access to kayaking on the nearby lake. A complimentary bud/dab bar is included in both locations.
Life is too short to not prioritize your mental and physical health. Thankfully, these retreats make it easy for you to carve out a time in the year for all the potential wellness benefits of cannabis.