Northern Michigan Canna-Tourism at the Forefront for Michigan Dispensary
By Bryan Shelmon
April 10, 2023

2:50 pm

WINNER: Best U.P. Dispensary
Northern Michigan is cultivating an identity of its own in the cannabis industry—and Dunegrass is making sure everyone knows about it! Winner of our Readers Choice Best UP Dispensary, Dunegrass is your gateway to experiencing the best of cannabis and cannabis-friendly activities in the region.
Founded in August 2020, Dunegrass is an early mover in Michigan's cannabis industry. Its first location was in Manistee, and since expanded to six locations in Northern Michigan and the Upper Peninsula. And with its growing success, it already has plans to open doors in even more locations planned through 2024 to bring its signature Northern Michigan flavors to more regions in Michigan.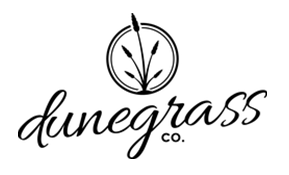 So, how does a budding dispensary operation become recognized as the best in the region? Dunegrass has created a widespread word-of-mouth buzz by curating a memorable in-person and online experience that brings value to every customer. We spoke with Brian Buchanan, Director of Tourism Strategy at Dunegrass, for an inside perspective on what it takes to be the best of the best.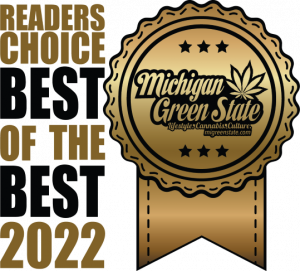 "At Dunegrass, we like to do things differently—it truly is an experience walking into our stores. Every one of our customers is like our friend, and if you've been in the shop before, chances are we know you by name. It's about building personal relationships with your customers to bring repeated business and referrals." This in-store strategy described by Buchanan helps drive customers from across state lines in Wisconsin to shop with them and even travel as far as nine hours to experience what the buzz about Northern Michigan cannabis is all about.
Dunegrass stays true to its Northern Michigan roots by offering cannabis and cannabis-related products sourced predominately by regional producers. "There's a saying that everyone grows. We've got organic, permaculture-based grows putting out phenomenal bud." Northern Grown, High Supply, Glorious Cannabis, and Common Citizen are just a few of the many brands stocking its shelves. It also has retail merchandise available.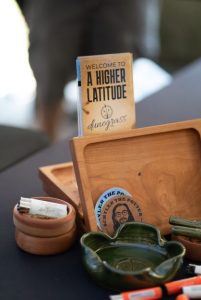 Dunegrass supports its business with an online portal that was also voted the Best Dispensary Website. Unlike most dispensary sites that merely display products, Dunegrass sets itself apart from the industry by putting cannabis tourism in Northern Michigan at the forefront. It provides avid cannabis users even more reason to toke up in the region.
"The way that the site is now is designed to be a virtual visitor's center. We started to determine what is the cool stuff we like to do, where do we like to eat and hang out; what's the cool brewery and smoke shop—and that's the first thing we put on there," states Buchanan. The goal is to use cannabis as a way to drive more people to experience Northern Michigan.
With Marquette establishing itself as a center for cannabis culture in the Upper Peninsula, there's already a handful of dispensaries, a grow operation, a smoking lounge, and many other weed-friendly venues soon to emerge. And with bud as good as you'll taste at Dunegrass, you'll also be inspired to check out other year-round local activities—water sports, hiking, beach life in the summer, and snow sports in the winter. The company uniquely partners with tourism boards to grow a more cannabis-friendly industry with access to activities, accommodations, dining, cannabis tours, and more. "The Upper Peninsula is a fantastic tourist destination. And when you couple that with the accessibility and availability of recreational cannabis, it's a win."
Northern Michigan has given so much to the success of Dunegrass, and it reciprocates to the communities it serves. Dunegrass Cares is an initiative that gets its employees and customers involved in supporting the community through charity. Over the years, it's been involved with clean-up projects in downtown Manistee, tree planting in Buelah, and local food and coat drives. Events like the Highly Motivated community service projects or involvement in local events like the Hoxyville Music Festival are just a few of the other exciting ways that Dunegrass makes a positive impact in the region.

Winning recognition for its operations is part of the stepping stone for the bigger mission of building the cannabis and tourism industries in the Upper Peninsula. As Dunegrass opens more stores, its distribution helps expose more users to the wonders of bud from the Upper Peninsula. And as cannabis user becomes less taboo, it looks to partner with more tourism boards to make canna-tourism a mainstay.
The Upper Peninsula will soon be high on your bucket list, thanks to Dunegrass. With the "Best UP Dispensary" and "Best Dispensary Website" awards, it will continue to promote the UP as the next great cannabis tourism destination!