Higher Love Elevating the Cannabis Experience in the U.P.
By Jon Becker
September 11, 2023

5:29 pm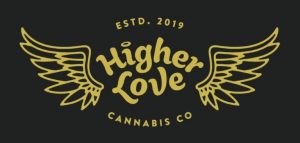 Higher Love Cannabis Company finds itself in rarefied air after receiving the coveted Clean Green Certification. Higher Love and Ottawa Innovations, the growing arm of the organization, is the first cannabis producer in the Upper Peninsula and only the second one in the entire state of Michigan to earn this official designation.
In only a few short years, Higher Love, with its array of organically grown cannabis that is sold in the U.P., has blossomed into a six-location cannabis wellness center after opening its first retail store in Crystal Falls in February of 2021. The Joni Moore and Steve Eckley-led company prides itself on controlling every step of the process, from product development and plant cultivation, to harvest and retail sales. The result: exceptional cannabis, rich in terpenes and boasting robust cannabinoid profiles.
"From leadership and the day-to-day operations of our Grow, we really have always taken pains to produce a clean, safe, high-quality product to represent Higher Love. Now we just have a certification to prove it," said Joni Moore.
The Clean Green Certified Program was founded in 2004 to certify qualified farms and products, based on USDA National Organic Program standards. Higher Love begins and ends with Moore, the company's plant scientist, caregiver and visionary president. Her fascination with plants and its benefits stems from childhood adventures into the vast forests of the Upper Peninsula.
"Cannabis is an amazing plant, offering its medicinal value to help relieve pain and expand minds," Moore said. "But it can only fulfill its highest function for humans in accordance with the care it is given during cultivation. So, it has always been important to all of us at Higher Love and Ottawa Innovations to maintain organic cultivation practices."
We've all heard the saying that if you want something done right, you do it yourself. That's Higher Love's approach–and it's working quite nicely. They know their product is of the utmost quality because they grow it themselves using strictly organic methods, with exacting standards and meticulous attention to detail.
"Becoming the first in the Upper Peninsula and only one of a few in the entire state of Michigan to receive this Clean Green acknowledgment is an awesome distinction that we are extremely proud of," said Taylor Busch-Anderson of Higher Love. "Hopefully this Clean Green acknowledgement will elevate not only our standards but our competitors' as well. At the end of the day, whether you're a Yooper, Troll or anything in between, we want to serve our consumers the highest quality product."
Higher Love feels an even greater obligation to the industry now that its growing brand has the Clean Green certification attached to it.
"We take this certification seriously and we understand the weight it carries of being pioneers in this space, of paving the way to a higher caliber when it comes to cultivation standards, grow practices and more," said Busch-Anderson.
When you walk into a Higher Love dispensary, "You are greeted by the friendliest staff there is. Before you even begin your shopping experience you feel warm and welcomed. Then the backdrop of our fresh deli-style flower is doing exactly what it needs to: enticing you to smell every single strain."
According to Busch-Anderson, Higher Love is one of the few shops where you can smell the fresh flowers, examine the bud and make sure you get exactly what you want. It's important to us to offer an elevating and liberating experience. You choose your product; you choose your high."
Currently Higher Love has six locations throughout the U.P. and are thrilled to announce the unveiling of the company's newest drive-thru location in Menominee this month (September 2023). You can learn more about Higher Love at findhigherlove.com.